Sokat fejlődött Sóly
Átadták az orvosi rendelőt a falunkban, ahová eddig nem volt új eszközöket is vásárolhatott Sóly Község Önkormányzata.
Ez a legnagyobb eredmény eddig.
Az ünnepélyes átadón Kaptur József, Sóly polgármestere mutatta be a közel húszmillió forintos felújítás eredményeit. – Az épület műszakilag  nem felelt meg az előírásoknak, szükség volt átgondolni és főleg felújítani az épületet. Mivel  a megvalósításhoz szükséges anyagi forrást az önkormányzat nem tudott előteremteni, a polgármester javaslatára pályázatot nyújtott be a belügyminisztériumhoz, amit meg is nyert. Az elnyert tizenöt millió forintos támogatáshoz ötszázalékos önrészt kellett a falunak biztosítani, amit a falu ki tudott gazdálkodni.
Ovádi Péter országgyűlési képviselő is jelen volt az ünnepségen, Sóly két különböző pályázatot is megnyert, és ezeknek köszönhetően  bővebb fejlesztést  és átalakítást végezhettek. – Sóly mintaszerűen gazdálkodik a közpénzzel, ez más település számára is minta lehet. Két pályázatot is nyert ugyan arra célra. A belügytől kapott  állami támogatást Sóly saját erőből kiegészítette, és a Magyar Falu Programtól kapott támogatással. Ebből az orvosi eszközöket tudták finanszírozni.
Itt kezdődött.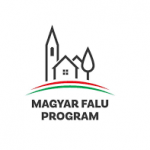 A 2015-a kezdés volt. Az Európai Mobilitási Hétre viszont kaptak 267.500 Ft-ot, egy pingpongasztalt vettek a sólyi köznek . Első nagyobb siker, hogy pozitívan bírálták el a kisbusz pályázatot , így egy Ford Tranzit 9 személyes kisbusz tulajdonosa lett a falu. A 10 milliót érő kisbusz Áfa -ja volt csak költéség a falunak.
360.000 Ft-ért tudott gazdája lenni egy frekventált helyen lévő teleknek. Önkormányzat általi támogatásban 2 fő temetési segélyben-, 6 fő kismama szülési segélyben-, 6 gyerek iskolakezdési támogatásban-, 3 fő pedig rendkívüli szociális támogatásban részesült. 65 gyerek mikuláscsomagot kapott, valamint 108 karácsonyi csomagot osztottak ki önkormányzati rendeletük alapján.
Kulturális események, és azok segítése.
Már hagyomány Sólyban a márc. 15-i szőlőhegyi túra, nőnap – férfinap, májusfa állítás és kitáncolás, sportnap, falunap, európai mobilitási hét – sólyi csillagtúra,szüreti felvonulás, karácsony, jelmezes szilveszteri futás. Az események köre folyamatosan bővült,  gyerek programokkal is.
A Sólyi Dalkör támogatása, 314.000 Ft +tagonként 6.500 Ft/fő értékben.
Közlekedés
A nyolcas út Sóly felőli buszmegállójában napelemes világítást szereltek.
A szőlőhegy
Az utak javítása nagyrészt társadalmi munkával történt az elrendezése ahol a koordinációs munkákat Mazák György képviselő irányítása alatt. A szűk utak miatt közlekedés segítő eszközök lettek felszerelve.
Hitközségek segítése
Az iskolakápolna felújítását Sóly 300.000 Ft-tal támogatta. Megtörtént a ravatalozó külső, belső felújítása 1.198.067 Ft értékben.
A református templom vízelvezetőjét meghosszabbították, így esős időszakban a víz már nem a templom oldalát áztatja.
Sport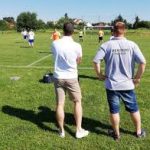 A sportpálya vízelvezetése megtörtént, ami levezeti a vizet az önkormányzat által megvalósított nyílt vízelvezetőbe, a belvíz jelentős csökkenése várható így a Vasút utcai pincék is szárazabbak maradnak. Összértékben 3.911.973 Ft-ba kerültek a munkálatok.  Szükség volt a  a rendezési terv módosítására is, a tervekre 1.389.000 Ft-ot költöttek.
Szociális gondoskodás
Az önkormányzat 36 erdei tűzi fát nyert az erre kiírt pályázaton a rászorulók részére.
Az múlt évek gyakorlatához hasonlóan különböző szociális támogatásban részesültek a erre rászorulók
A fogyatékosok és súlyosan betegek rendkívüli támogatása.
Faluszépítés
A faluban 50 facsemetét ültettek, lecserélték a faluközpont virágágyásainak növényeit.
A malom melletti földút szabályozva lett, ami a Zrínyi Miklós utcához csatlakozik 250.000 Ft-ot fizettünk ki a szőlőhegyi út kátyúzására.
1.000.000 Ft-ot kapott a falu a Település Arculati Kézikönyv kidolgozására és az önkormányzati  rendelet megalkotására. Saját forrásból felújították a kultúrház nagytermét. Új színpad burkolat, és bútorok. 1.000.000 Ft értékben.
Petőfi és Vasút Erőalja utca burkolatának javítása és járda építése.
Szőlőhegyi pályázatok és azok felhasználása, térmegfigyelő telepítése.
A társadalmi munkák.
Részletes információk az önkormányzat weboldalán olvasható.